BALI
The Paradise Island
Proposed venue to host 10th World Water Forum (10th WWF) is Bali, one of the thousands of islands that constitute Indonesian arhipelago. For decades Bali has been renowned as a tourist destination. It has been given many names -"Island of God" and "Morning of the World" among others- all seeking to express the mystique that has for centuries lured visitors from far of shores.
The exotic and vibrant culture, the unique blend of Hinduism and Buddhism and the centuries-old tradition make Bali an anomaly in today's world. Thousands of sculptured temples, the villages,towns, mountains, countryside and beaches, rice terraces, lush tropical vegetation and golden beaches lapped by emerald waters provide breathtaking beauty, enhanced by the friendly smiles of Balinese people.
Bali island has been rewarded as "Asia's Best Resort Destination" by CEI Asia Industry Award and proudly has been chosen as "The Best Exotic Destination" from Luxury Travel Magazine of London, England.
Local Wisdom
Tri Hita Karana
In BALI, the concept of cosmology Tri Hita Karana is a formidable philosophy of life. This philosophy has concept that can preserve the diversity of culture and environment in the midst of globalization and homogenization. Basically the essence of the Tri Hita Karana is emphasizes three human relationships . The three relationships include relationships with fellow humans, relationships with the natural surroundings, and relationships with God that are interrelated to one another.
The principle of its implementation must be balanced, in harmony. The basic essence of Tri Hita Karana implies that the three causes of well-being are rooted in the harmonious relationship between those three. By adopting this philosophy , hope that it can replace the modern outlook in life which emphasizes individualism and materialism. Cultivating Tri Hita Karana will dispel views that encourage consumerism, dissension and turmoil.
Subak
The Balinese people bound to their cultural unity. Hindu religion which has long been integrated into Balinese society, is an element that strengthens the existence of this unity awareness. One of the Bali community system known as SUBAK SUBAK is an organization owned by a farming community in Bali that specifically regulates traditional management or irrigation systems, the existence of Subak is a manifestation of the philosophy concept of Tri Hita Karana
Subak generally has a temple called Uluncarik Temple or Bedugul Temple, which is specifically built by landowners and farmers. The temple is intended for Dewi Sri, the goddess of prosperity and fertility according to the beliefs of the Balinese people. This irrigation system is regulated by a traditional leader who is also a farmer in Bali.
UNESCO has inscribed cultural landscape of Bali Province: the Subak system as Manifestation of the Tri Hita Karana philosophy on the world Heritage list

SUBAK LANDSCAPE OF CATUR ANGGA BATUKARU
The cultural landscape of the Province of Bali was designated as a UNESCO World Heritage Site in 2012. This landscape is formed from a rice processing organization called SUBAK, which is a manifestation of the implementation of Balinese philosophy, Tri Hita Karana, which is a harmonious relationship between God, humans, and the natural surroundings
ROYAL TEMPLE OF TAMAN AYUN
In 2012 Unesco also established Taman Ayun Temple as part of a world cultural heritage site. This park of Taman Ayun Temple are historical relics of the Mengwi kingdom. Pura Taman Ayun was built as a series of garden terraces with courtyards on different levels. As the name implies a holy place whose existence is surrounded by a beautiful water park pond . The Balinese temple architecture; and the Royal Water temple of Pura Taman Ayun, is the largest and most architecturally distinguished regional water temple.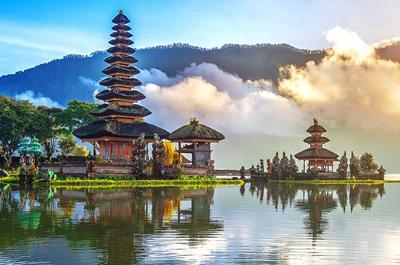 SUPREME WATER TEMPLE PURA ULUN DANU BATUR
Pura Ulun Danu Batur (also known as "Pura Batur" or "Pura Ulun Danu") is a temple located at the rim of Lake Batur ,a crater lake of the side of Mount Batur which provides fresh water for rice irrigation, Ulun Danu Batur Temple is one of the most important temples in Bali which acts as a preserver of harmony and stability throughout the island.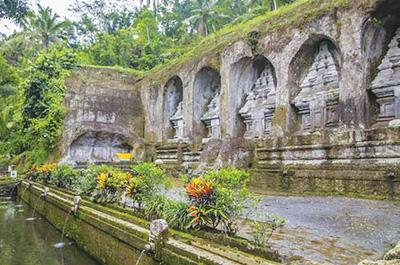 SUBAK LANDSCAPE OF PAKERISAN WATERSHED
The Subak landscape of the Pakerisan River watershed the oldest known irrigation system in Bali.



Cultural Visits & Tours In Bali
---