New York – Minister of Public Works and Public Housing (MPWH) Basuki Hadimuljono representing developing countries became one of the keynote speakers at the fifth Interactive Dialogue as a series of the UN 2023 Water Conference on March 24, 2023, in New York, the United States. The results of the Interactive Dialogue on Water Action Decade are an important node in preparing the UN Secretary General's action plan in response to global water and sanitation issues within a decade (2018-2028).
Minister Basuki conveyed three important points that need to be underlined as a conclusion to the Interactive Dialogue. First, water and sanitation management has a strong connection with political conditions in a country. "Water is Politics." Therefore, a strong commitment from stakeholders at the global, national, regional and local levels is needed in addressing water challenges.
"Second, how to turn this commitment into concrete action is a must. Third, the discussion on water management must not stop here, and we need to continue to maintain this positive momentum. Maintain continuity from the results of the 2023 UN Water Conference to the 10th World Water Forum 2024 in Bali and other important events," said Minister Basuki.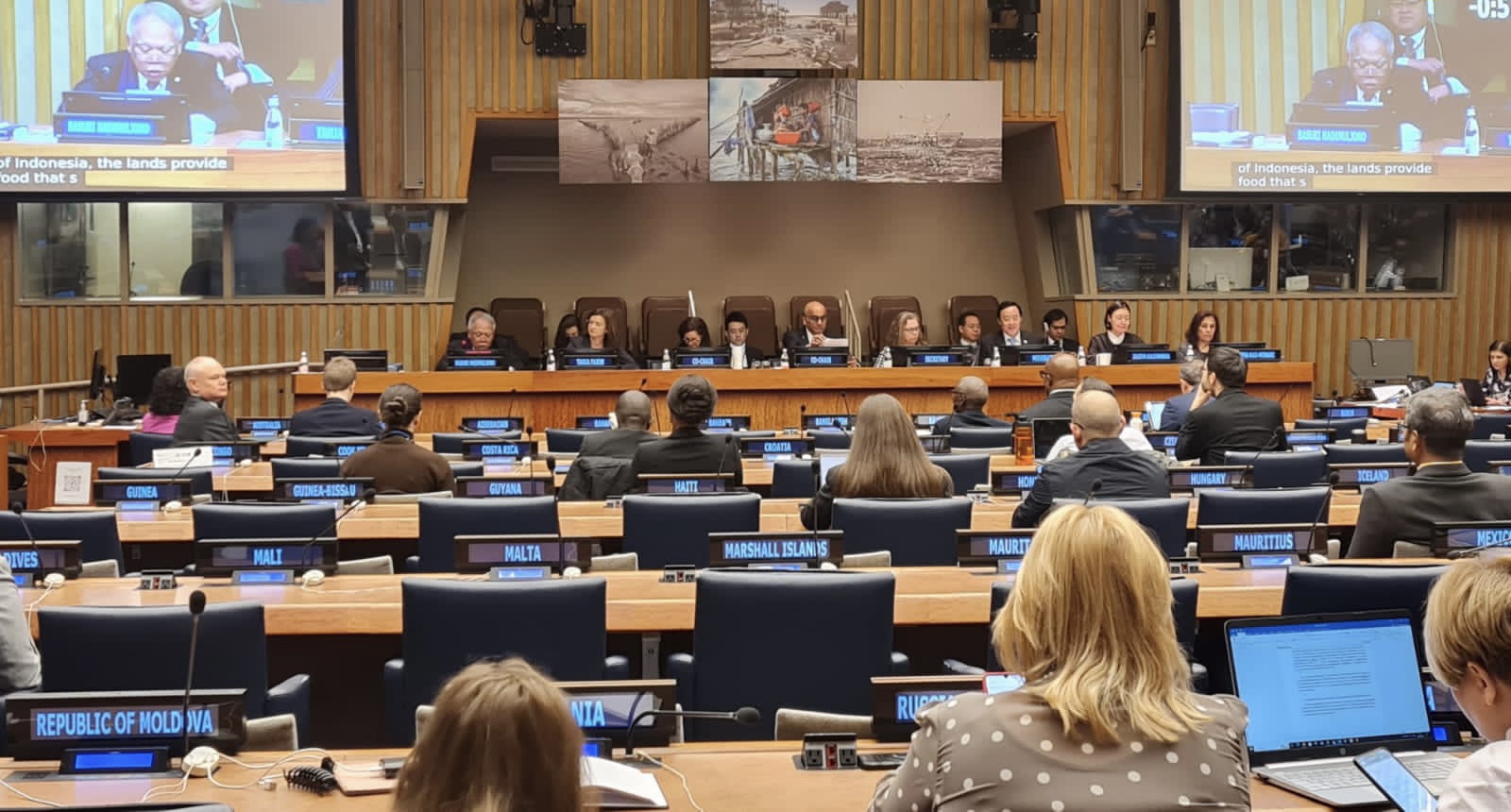 Minister Basuki also conveyed the need for a mechanism and agenda for an action plan in the water sector as a follow-up to this year's UN Water Conference. As the host of the 10th World Water Forum in 2024, the Government of Indonesia is ready to become a platform to evaluate and continue efforts to achieve the targets and goals of the 2023 UN Water Conference.
"The Indonesian government expects your active participation and contribution in the implementation of the 2024 World Water Forum in Bali," said Minister Basuki.
During the discussion, Minister Basuki also emphasized the importance of revitalizing lakes and restoring peat ecosystems in advancing water conservation and maintaining sustainable access to clean water.
"I would also like to emphasize the importance of raising public awareness, integrating water and sanitation infrastructure into national planning, encouraging innovative and creative financing, and providing appropriate technology and capacity building, in order to advance water action plans within a decade," Minister Basuki said.
The conclusions of the Interactive Dialogue will serve as the final input for the closing session of the UN 2023 Water Conference in New York.
Apart from Minister Basuki, the panel discussion panelists were Deputy Prime Minister and Minister of Foreign and European Affairs of Slovenia, Tanja Fajon, Minister of Environment and Natural Resources of Kazakhstan, Zulfia Suleimenova, and speaker from the Associate Administrator of the United Nations Development Program (UNDP), Usha Rao-Monari. As moderator of the panel discussion Director-General of Food and Agriculture Organization (FAO), Dongyu Qu.
Jakarta, March 24th, 2023
National Organizing Committee of the 10th World Water Forum
Email: secretariat@worldwaterforum.org
IG: @worldwaterforum10