Jakarta, 15 February 2023 - Indonesia is ready to host the 2024 World Water Forum, marked by the organization of a Kick-Off Meeting on 15-16 February 2023 at the Jakarta Convention Center.
This event is attended by more than 1,400 participants from various stakeholders in the field of water management, and is intended as an introduction to the 10th World Water Forum in 2024.
The election of Indonesia as the host of the upcoming 2024 World Water Forum is expected to further open up opportunities for cooperation in the field of water resources management as well as to bring economic impact for Indonesia. The government is targeting in person attendance of 17,000 participants and 30,000 visitors from 172 countries to the 10th World Water Forum in Bali, 18-24 May 2024.
President Joko Widodo emphasized several important agendas that must be prioritized in the 2024 World Water Forum, as follows: water conservation efforts; availability of clean water and sanitation; food and energy security; as well as mitigation of natural disasters such as floods and droughts.
"These agendas must be addressed as joint efforts, through community participation and support from various stakeholders, as well as dialogue and partnerships between countries in the spirit of togetherness for the welfare of the global community," said President Jokowi in his remarks delivered via a video message.
President of the World Water Council, Loic Fauchon, in the opening ceremony stated that the Kick-Off Meeting is a momentum to make water an important issue. As a natural resource, water is the only natural element on earth that cannot be reproduced, so it is important to maintain water sustainability.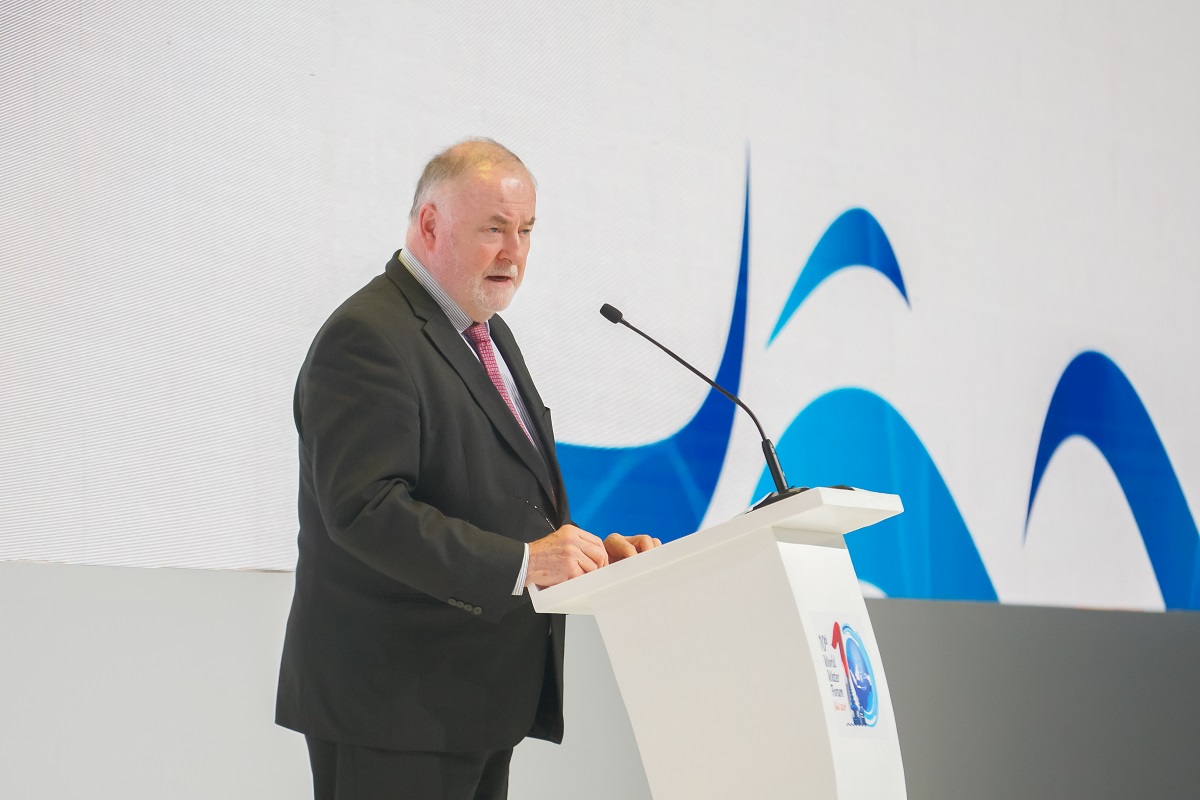 "We have in common that we are interested in the future of water, but also in the present," said Loic.
The 10th World Water Forum will raise the theme "Water for Shared Prosperity", by looking at the current global conditions that face challenges in the availability of clean water in many countries. Indonesia is committed to strengthen the collaboration of various stakeholders in achieving SDG 6 targets, namely related to the right to clean water and sanitation.
"Let us listen to each other with humility, and speak with modesty, in the service of a common ambition, to give back hope, dignity, through the possibility of access to water, sanitation, security and prosperity for all" said Loic.

Jakarta, February 15, 2023
National Organizing Committee of the 10th World Water Forum
Email: secretariat@worldwaterforum.org
IG: @worldwaterforum10