Bali - Minister of Public Works and Housing (PUPR), Basuki Hadimuljono, together with President of the World Water Council (WWC), Loic Fauchon, Governor of Bali, I Wayan Koster, and the WWC Board of Governors group visited the Tahura Ngurah Rai Mangrove Forest Rehabilitation and Conservation area was part of a series of site visit activities ahead of the 10th World Water Forum in 2024 in Bali.
Minister Basuki informed the WWC Board of Governors that the Tahura Mangrove Forest Rehabilitation and Conservation area was one among the venues visited by state leaders during the G20 Summit in Bali, in Novermber 2022. On this occasion, the leaders of the delegation countries who were present also planted mangrove seedlings as a commitment to responding to the issue of climate change.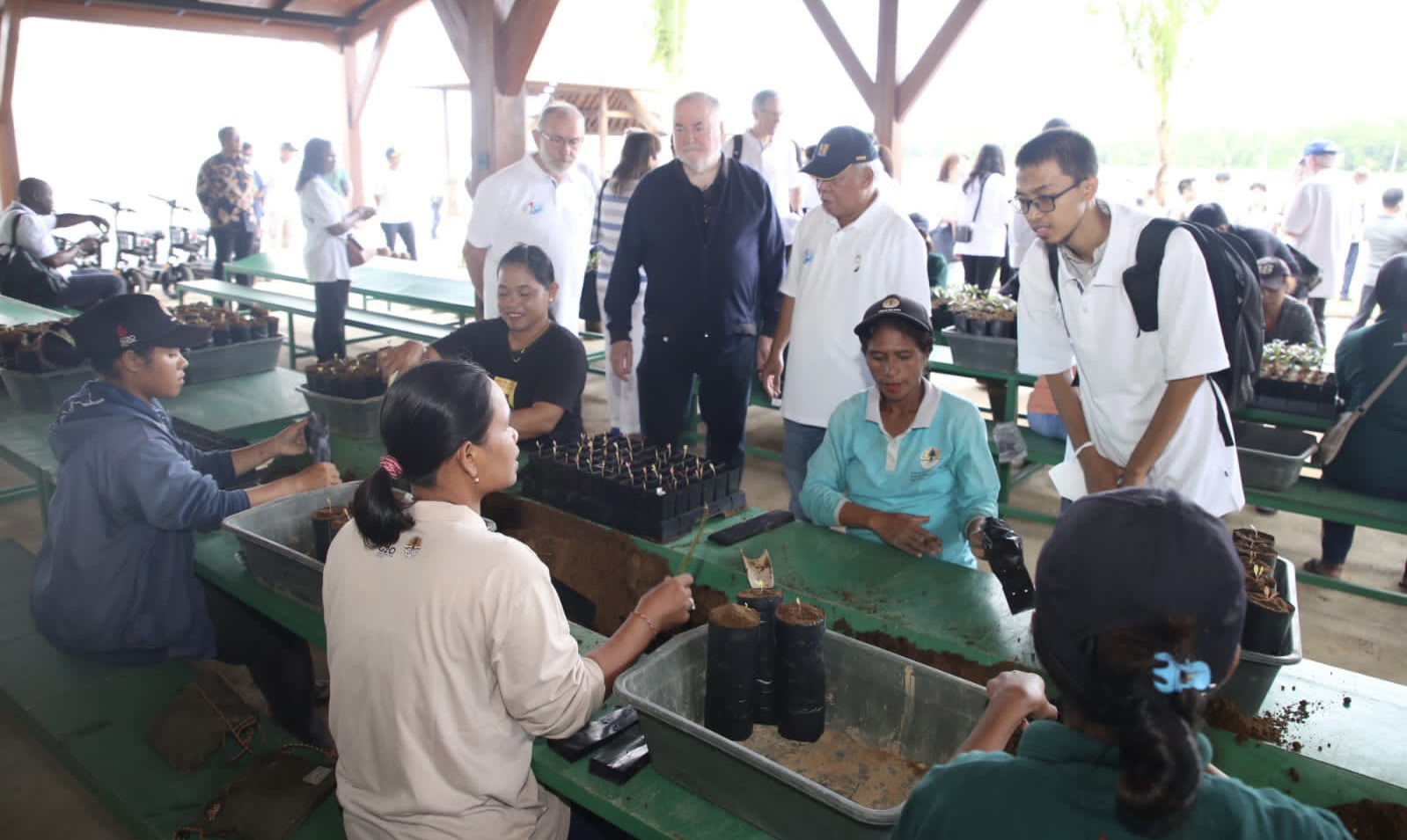 "President Jokowi is very concerned about the environment because mangrove can reduce emissions or absorb carbon dioxide," said Minister Basuki.
The Tahura Mangrove Forest Area has the benefit of being the lungs of the city as well as an effort to preserve the habitat of flora and fauna. The root system of mangrove trees can naturally act as a barrier against sea waves and protect the coastline and reduce the risk of abrasion.
"This location also implements the principles of Balinese teachings, Tri Hita Karana which prioritized a balanced relationship between God, humans, and the environment," said Minister Basuki.
In early February 2023, President Joko Widodo inaugurated the arrangement of the Bali Tahura Mangrove Forest region alongside the inauguration of the Danu Kerthi Tamblang Dam in Buleleng Regency. The arrangement work was carried out concurrently by the Ministry of Public Works and Housing (PUPR) through the Bali Regional Settlement Infrastructure Center, the Directorate General Of Human Settlement, the East Java - Bali National Road Implementation Center, and the Bali - Nusa Penida River Basin Center, including the preparation of facilities for seeding mangrove seedlings.
Infrastructure assistance consists of the construction of an entrance gate, a G20 monument, a mangrove tracking track, a nursery area, a nursery irrigation system, a reception space (lobby, ticketing, receiving office), a viewing deck facing Benoa Bay, and a viewing tower.
At that location, rehabilitation of the Muara Reservoir (Estuary Dam) has also been carried out since February 2022 with an area of around 35 hectares. Rehabilitation of the Muara Reservoir is expected to increase the raw water supply for Badung Regency Local Drinking Water Company by 500 liters/second, an increase of 200 liters/second from the previous supply of 300 liters/second to support tourism areas in Kuta, Benoa, and Nusa Dua.
The Tahura Mangrove Forest Are site visit was also part of a series of WWF 82nd Board of Governors Meeting activities following the 10th World Water Forum Kick-Off Meeting in Jakarta, 15-16 February 2023, one which discussed the second meeting of stakeholders in the scheduled to take place in Bali in September 2023.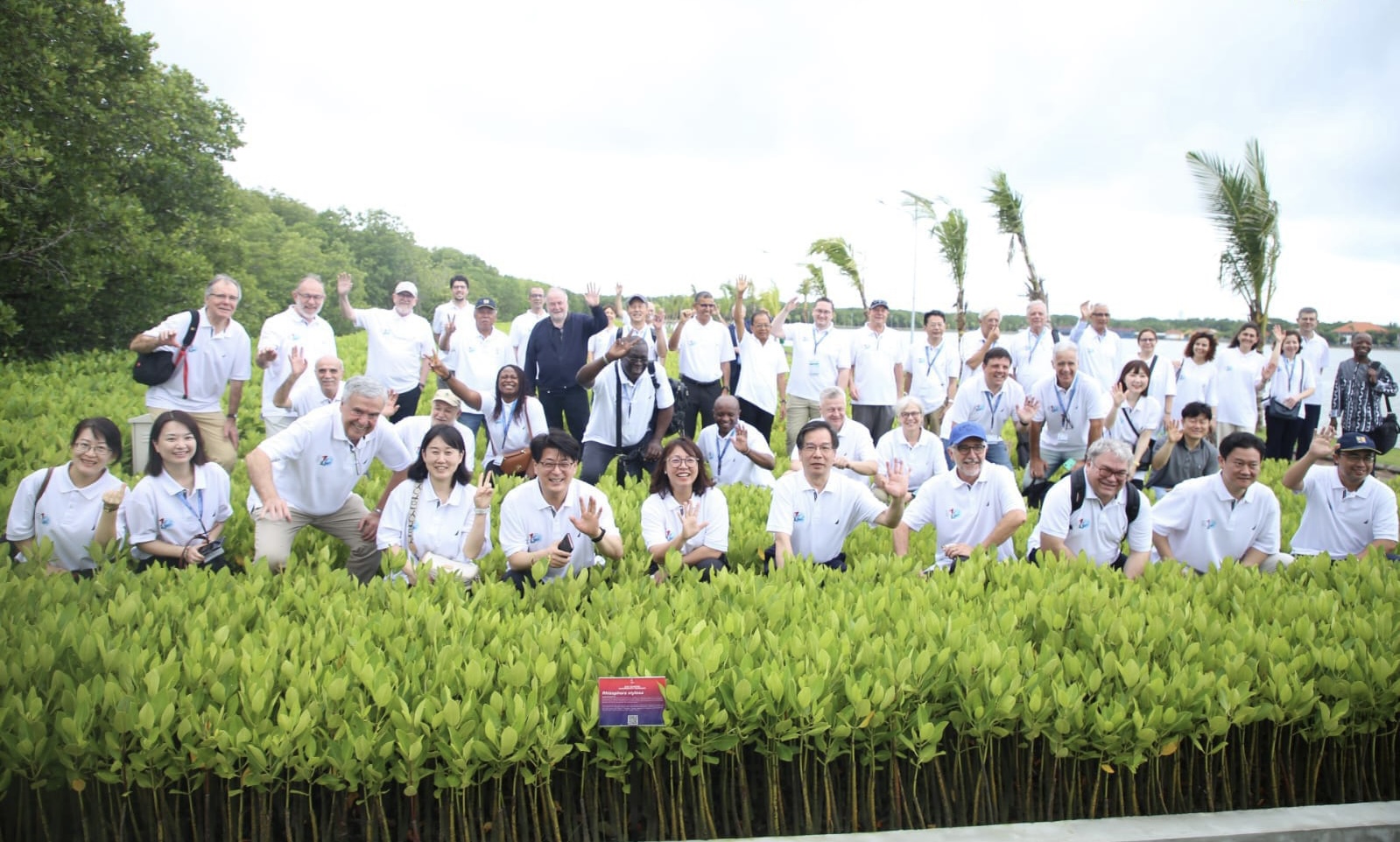 Jakarta, February 18, 2023
National Organizing Committee of the 10th World Water Forum
Email: secretariat@worldwaterforum.org
IG: @worldwater10