Ir. Joko Widodo
President Republic of Indonesia
Sustainability of water resources has become a pressing issue for the world. Global water needs have increased sharply, in line with population and industrial growth. Meanwhile, the availability of quality and sustainable water is increasingly difficult due to environmental degradation and climate change.
We must work together to promote efficient and integrated management of water resources as part of our agenda; so that water can be managed and used for common prosperity. Indonesia is very pleased to host the 10th World Water Forum in Bali in 2024 with the World Water Council (WWC). There are many substantial issues to be prepared for this peak event next year; to find solutions, innovations and joint actions for implementation as soon as possible.
In the midst of current population growth and climate change, I would like to emphasize several important agendas that must be prioritized, as follows: water conservation efforts; availability of clean water and sanitation; food and energy security; as well as mitigation of natural disasters such as floods and droughts.
These agendas must be addressed as joint efforts, through community participation and support from various stakeholders, as well as dialogue and partnerships between countries in the spirit of togetherness for the welfare of the global community.
Moreover, these agendas also require a lot of innovations; especially innovative financing which involves government and private sector; technological innovation to manage the need for food and energy consumption, as well as commitment of all parties to contribute and work together.
LoÏc Fauchon

President of The World Water Council
The preparation of the 10th World Water Forum has now entered its active phase. On February 15 and 16, nearly a thousand members of the world water community will meet in Jakarta at the initiative of the highest authorities of the Republic of Indonesia. Indonesia and our Council are organizing this 10th Forum with a double objective.
First, to confirm that water as well as sanitation are political priorities. "Water is politics" at all levels, international, national, and local. And these priorities require actions and solutions which are themselves political.
Secondly, to express loudly that bringing water to several million people who are deprived of it requires a perfect alliance between innovation, governance, and finance. And this alliance requires concrete answers that will enter into the daily life of the poorest people.
The World Water Council and its member organizations are proud to be part of the co-organization of the 10th World Water Forum which will be held in Bali from 18 to 24 May 2024. Thank you to Indonesia, to the President of the Republic, to the Ministers in charge and to the Indonesian colleagues for making this 10th World Water Forum a success that will be part of the Great Water Story.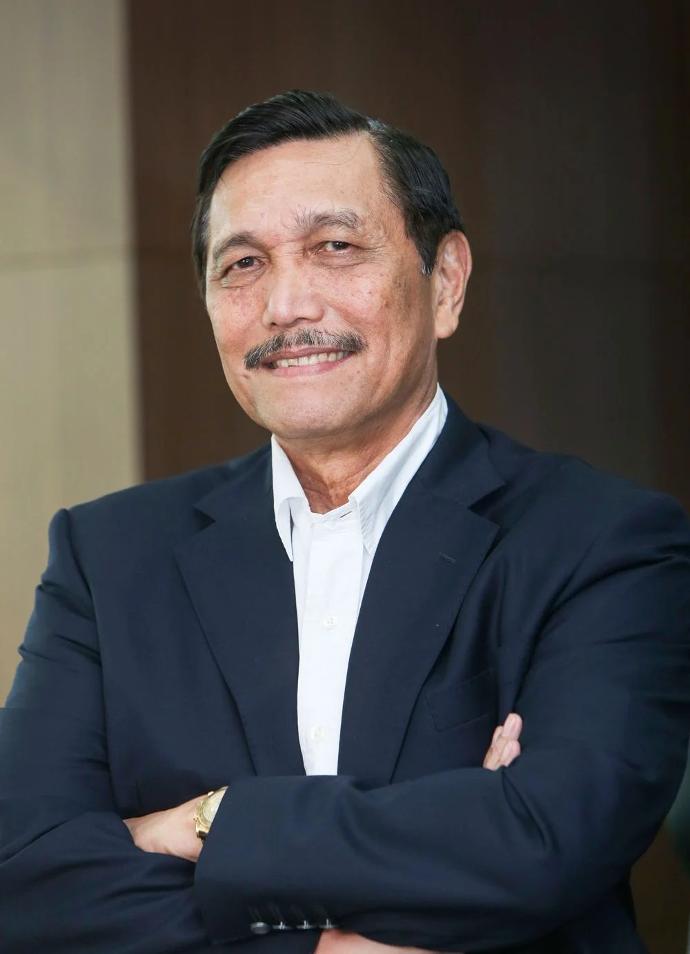 Luhut Binsar Pandjaitan
ISC Co-Chair, Coordinating Minister of Maritime and Investment Affairs, Republic of Indonesia


Water is one of the core essential and basic necessity. In recent years, water table is facing serious threat due to rapid population increase, industrial and urban development, over usage, climate change, global warming, shrinkage in glaciers in Arctic and Antarctic, natural calamities, and negligence of people to use the water in proper way and slow replenishment of natural waters. More than 650 million people in almost 40 countries suffer from water scarcity.
The 10th World Water Forum co-hosted by the Government of of Indonesia and World Water Council (WWC) provides a unique platform where the water communities and key decision makers can collaborate and make long-term progress on global water challenges. The Forum brings together participants from all levels and areas, including politics, multilateral institutions, academia, civil society and the private sector, among others. We have to use this momentum to strengthen our ability in tackling various challenges in providing clean and fair water for all. The theme for 10th World Water Forum is Water for Shared Prosperity, means water should be a resource that available to everyone, in the time it needed. Hence, managing water correctly may leads to prosperity for all, a shared prosperity.
Our President Joko Widodo has stated several important agendas to be prioritized, and here again I would like to emphasize the importance to address these agendas. These agendas have been formulated into six sub-themes to be discussed in World Water Forum 2024.
The sub-themes are water for human and nature, water security and prosperity, disaster risk reduction and management, cooperation and hydro-diplomacy, water innovative finance, knowledge, and innovation. We need to sit together, identify the challenges and the strength, explore options and find the best approach for each sub-theme, technology innovation and secure political commitment for sustainable water resources management to tackle issues on water resources sustainability.