New York - Fulfillment of water needs is very important for sustainable development, especially to overcome the challenges of poverty and food crisis. Therefore, the Government of Indonesia has placed water as a top priority in the national development agenda to ensure equitable access to water and proper sanitation for Indonesia's 275 million people.
Indonesia's commitment to the 2023 Water Action Agenda was conveyed by the Minister of Public Works and Housing (PUPR), Basuki Hadimuljono, as Chair of the Delegation of the Government of the Republic of Indonesia in the Plenary Session of the UN 2023 Water Conference in New York, Thursday (23/3/2023). Indonesia ranked the 54th out of nearly 200 UN member states giving their official Country Statement.
Minister Basuki explained that climate change is already causing extreme weather, unpredictable water availability, exacerbated water scarcity, and polluted water supplies. These challenges have been increasing pressure on the sustainability of water resources and ecosystems, including the risks of drought and floods, which are now major world concerns.
"Therefore, Indonesia is committed to achieving sustainable water security by incorporating climate adaptation and disaster risk reduction into national development planning," said Minister Basuki.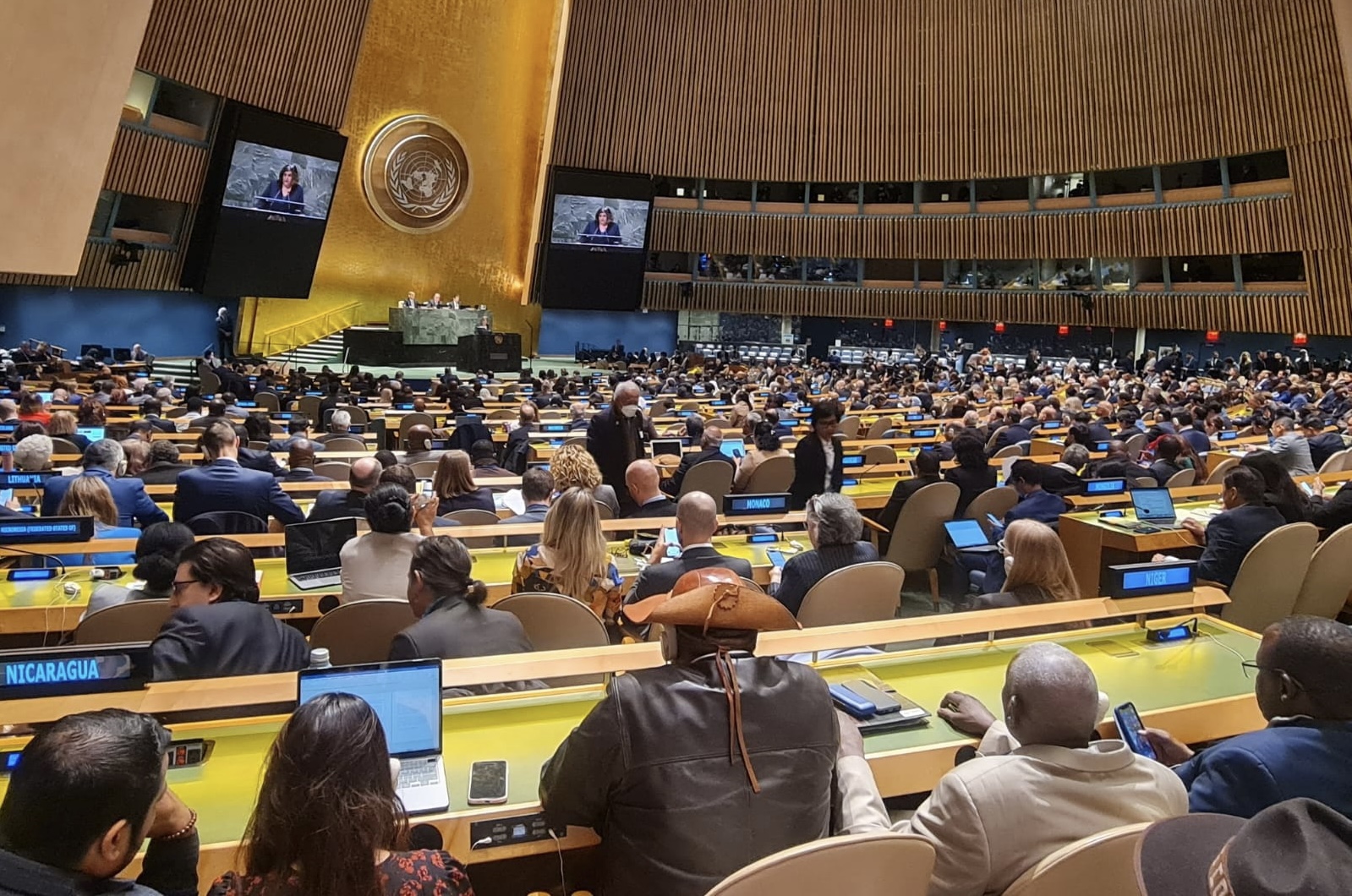 Minister Basuki said, there are five cross-sectoral factors that need to be addressed in order to accelerate the target of sustainable water security. The first is financing through additional funding to increase investment in water conservation and water ecosystem services.
"We have to look for unconventional funding mechanisms to accelerate the achievement of 100% access to water sanitation, to add more water storage, and to ensure disaster prevention measure," explained Minister Basuki.
Then, secondly, it is also necessary to strengthen data and information through research and knowledge sharing. Third, capability development through increased training and education. Fourth, innovation in the development of adequate clean water supply for all. And fifth, increasing the role of government in formulating and implementing clean water policies at the national and international levels.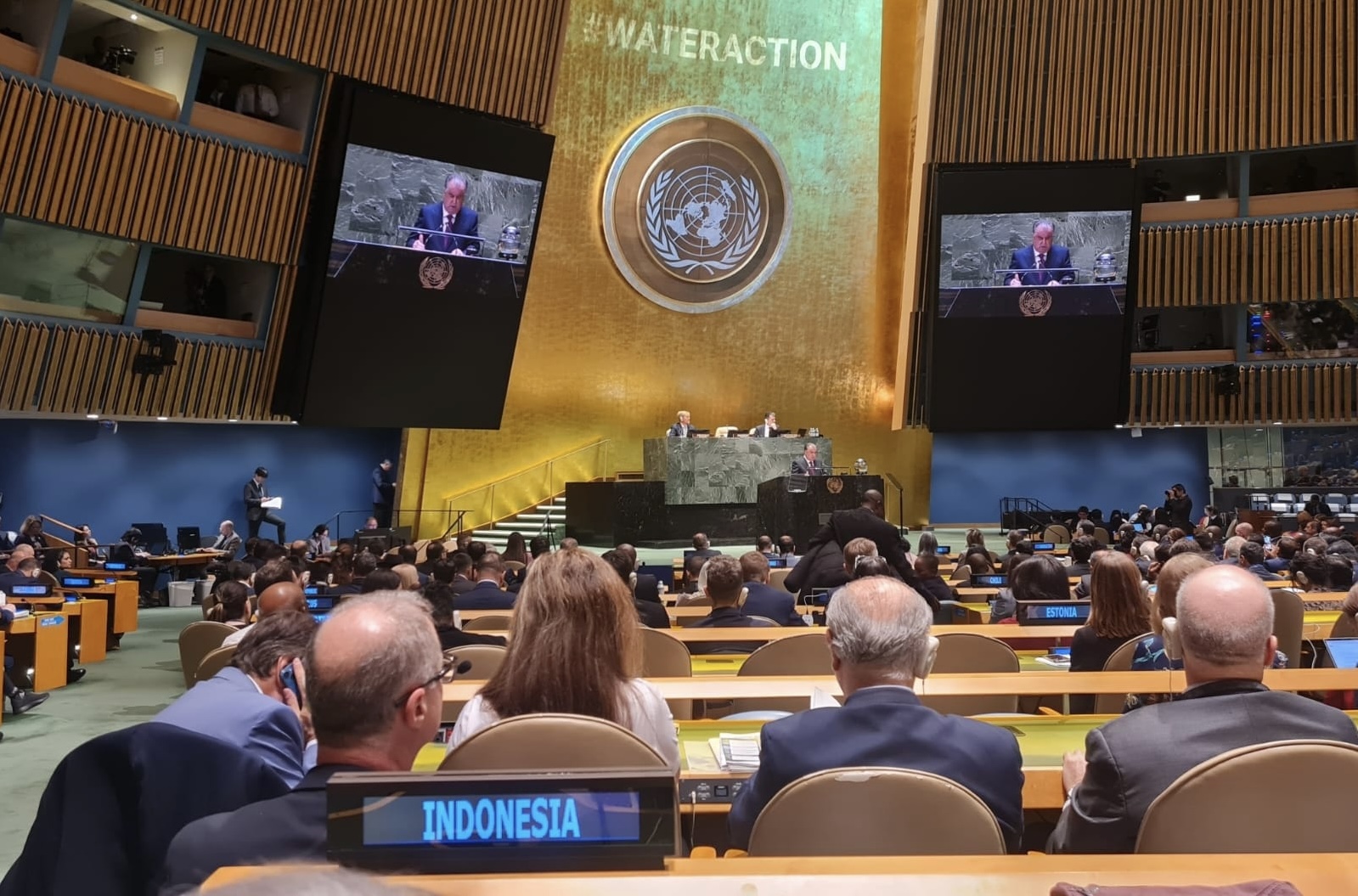 "This Water Conference must be able to strengthen global commitment in accelerating agendas related to water. This commitment must also be reflected in year's SDG Summit and the UN Summit of the Future in 2024. The key is how we translate this commitment into concrete steps and follow-ups for mutual progress," said Minister Basuki.
 As the host of the 10th World Water Forum in 2024, Minister Basuki said that Indonesia is committed to continuing all the results of discussions at the UN 2023 Water Conference and ensuring that this commitment is translated into concrete actions. With the theme Water for shared Prosperity, the 2024 World Water Forum aims to strengthen multi-stakeholder partnerships and synergies in the global water sector.
 "Indonesia encourages all member countries and partners to actively participate in the water sector at the 10th World Water Forum in Bali next year. Let's work together to raise action-oriented commitment in achieving the target of fulfilling water for the future of humanity," concluded Minister Basuki.
Jakarta, March 23rd, 2023
National Organizing Committe of the 10th World Water Forum 
Email: secretariat@worldwaterforum.org
IG: @worldwaterforum10