Bandung - Ministry of Public Works and Public Housing (MPWH) through the Directorate General for Public Works and Housing Infrastructure Financing held a Workshop on the topic "Blended Finance for Water Sector" in Bandung Institute of Technology (ITB), Monday (20/3/2023). The workshop, which was held in collaboration with the MPWH and ITB, is part of a Seminar Series of Side Event with the theme of Water Innovative Finance in the context of the 10th World Water Forum that will be held in Bali on 18-24 May 2024.
Director General for Public Works and Housing Infrastructure Financing, Herry Trisaputra Zuna said that innovative water financing is a basic issue to ensure water availability. Because water sector infrastructure is currently still very dependent on the State Budget, and there are still challenges in obtaining funding from the private sector. "The state budget can only accommodate up to 37% of the water infrastructure funding needs, so if we want to achieve the 2030 SDGs target, we must be able to invite the private sector. We need to create a financing scheme that is affordable for the community but still attractive to the private sector," said Herry.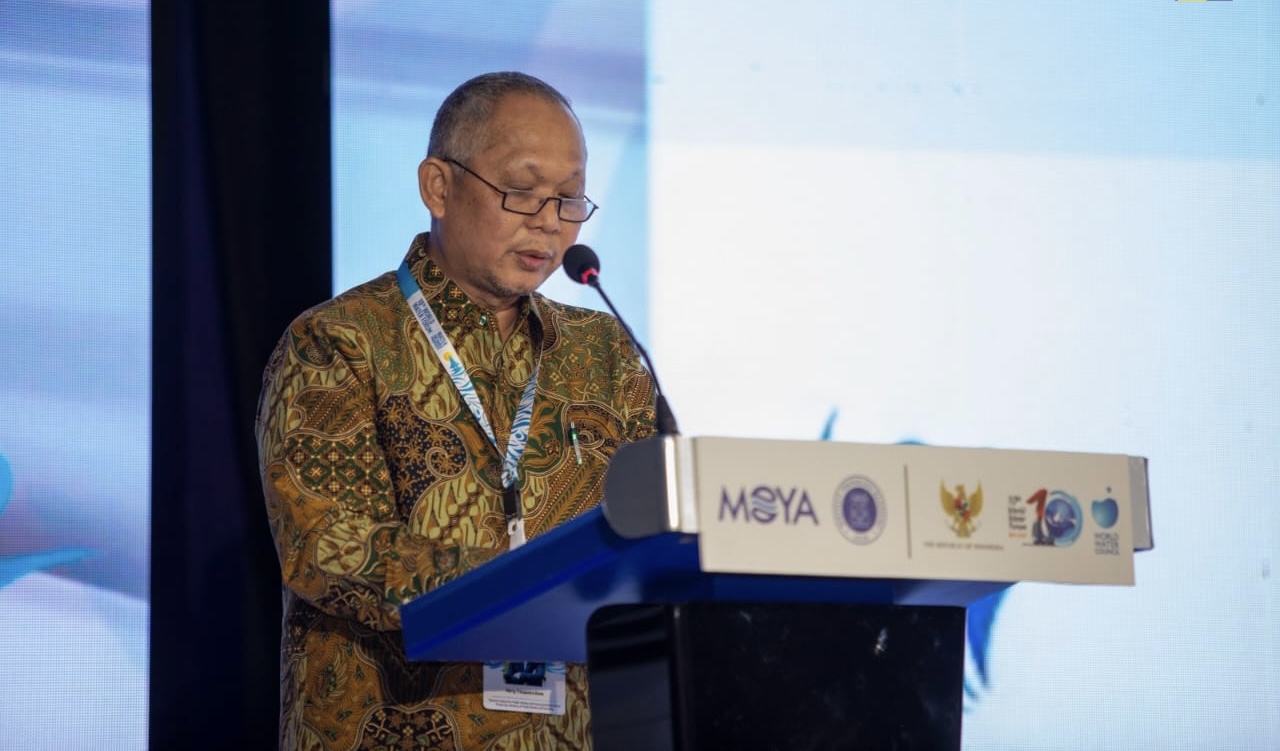 Herry added, to achieve access to safe, fair and affordable drinking water for all by 2030, an additional investment value of around 1.7 trillion USD is needed or three time the current investment level. So that an appropriate financing delivery mechanism is needed for the water sector, one of which is blended finance.
The Director of Settlement Infrastructure Financing at the MPWH, Meike Kencawulan Martawidjaja explained, blended finance allows open access to a wider base of investors and enables support for infrastructure in Indonesia. "This can be done by integrating technical assistance with financing, minimizing risk, increasing liquidity, building quality assets that are aligned with the SDGs, and integrating public and private parties," explained Meike.
Deputy Chair of the 10th World Water Forum Program as well as Special Staff to the Minister of Public Works and Housing for Water Resources Arie Setiadi Moerwanto said the implementation of a seminar series at the World Water Forum aims to explore various solutions to problems in the water sector, especially at the grassroots level. "Indonesia as the organizer of the 2024 World Water Forum hopes that we can produce something that can be agreed at the world level because water is everybody's business. This water problem is  not only in Indonesia but also globally," he said.
This Workshop is also attended by ITB Rector Prof. Reini Djuhraeni Wirahadikusumah, Regional Secretary of West Java Province, Setiawan Wangsaatmaja, President Director of PT Penjaminan Infrastruktur Indonesia (PII) Muhammad Wahid Sutopo, CEO of PT Moya Indonesia Irwan Dinata, Head Upstream and Advisory INR Asia Pacific Department of International Finance Corporation Victoria Delmon, Executive Director Deals and Strategy Deloitte Pius Chong, Chair of the Center for Urban Infrastructure Development Studies at Parahyangan Catholic University Prof. Andreas Wibowo.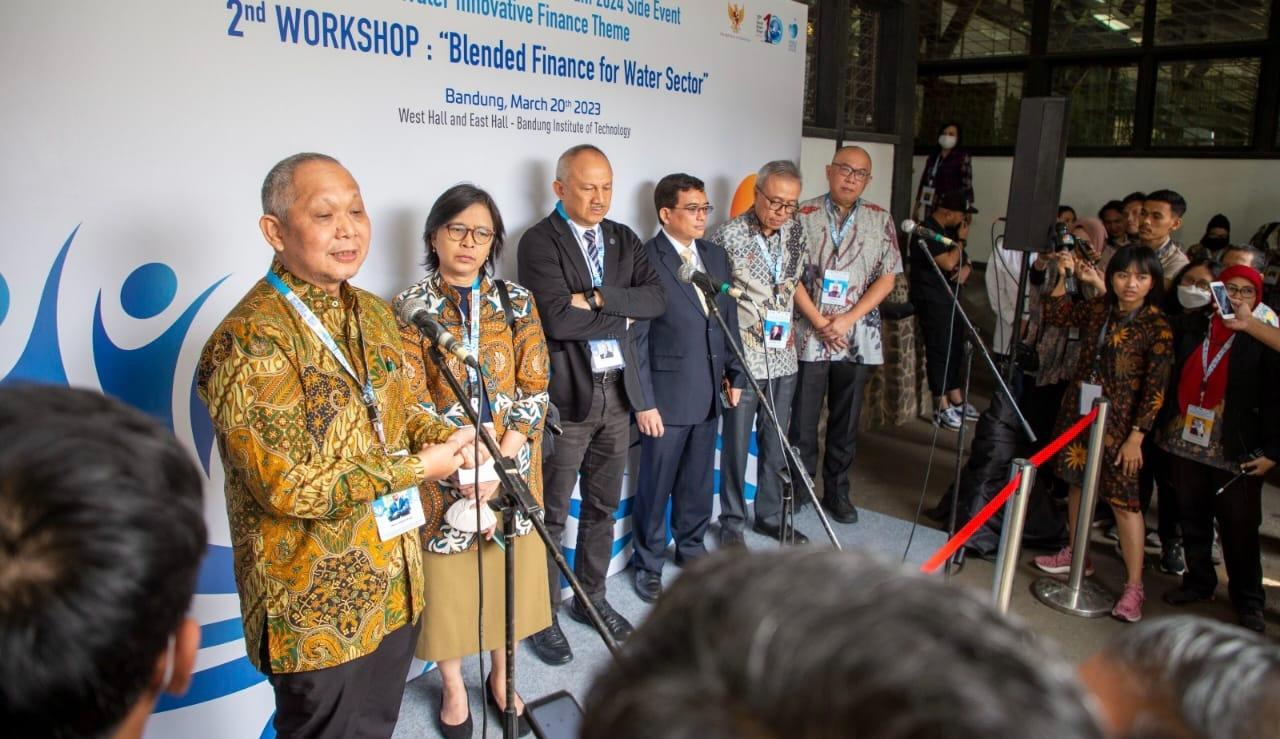 Jakarta, March 20, 2023
National Organizing Committe of the 10th World Water Forum
Email: secretariat@worldwaterforum.org
IG: @worldwaterforum10