MINISTER OF FOREIGN AFFAIRS



H.E. Retno L.P. Marsudi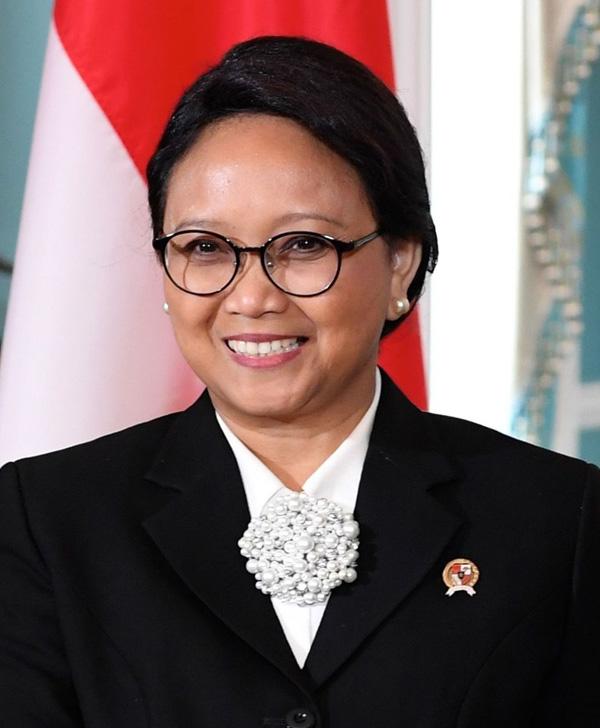 Dear Colleagues, Achieving Sustainable Development Goals (SDGs) has always been the priority of the Indonesian government. From taking actions at the domestic level to building global partnership, we continue to contribute our part in delivering our SDG commitments.
The COVID-19 pandemic has turned into the worst international crises of our lifetimes and has put the SDG agenda in jeopardy. While progress in some goals have been achieved, we need to set our sights to redouble our efforts in meeting the target in 2030. Therefore, action is not enough. We need global partnerships.
The World Water Council has done its share in advancing the water sector agenda throughout the years. It has also provided us with a platform to come together globally and fin common grounds and solutions on water. But the challenges in the water sector will continue to persist and pose an imminent threat to our livelihood.
The demand for water will continue to increase, particularly with the growing population, expanding industrialization and an increasing agricultural sector. These reality makes it more challenging to provide clean and affordable water access in line with Goal 6 of the SDGs. At the same time, water is necessary for countries to progress.

Confronted with these problems, Indonesia is well placed to address the issues of water and development.
I am proud to endorse and support the proposal submitted by the Ministry of Public Works and Housing of the Republic of Indonesia, to host the 10th World Water Forum in Bali, Indonesia in 2024.
Under the theme of "Water for Shared Prosperity" Indonesia will promote and further the agenda to achieve not only Goal 6 on clean water and sanitation, but all SDGs by highlighting factors for conservation, environmental protection, and integrated water management approach.
This would present an opportunity to involve all relevant stakeholders to boost cooperation, collaboration and promote concerted global efforts for capacity building, innovation, transfer of knowledge and technology to respond the global challenges in the water sector.
I look forward to welcoming you in Bali to continue our deliberation to ensure our shared prosperity for the future.
H.E. Retno L.P. Marsudi
Minister of Foreign Affairs Republic of Indonesia